You can access your Website Builder online through your SiteControl by following the instructions below:
1. Log into SiteControl with your username and password (click for instructions)
2. Click the Edit Your Website link available on the home page to directly access the builder interface.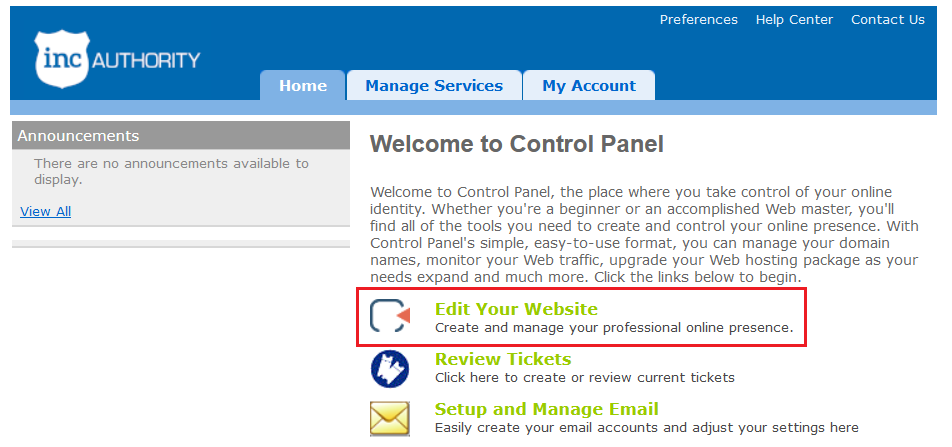 Alternatively, you can click on the Website Builder 2.0 icon under Manage Services.
You will be redirected to the Website Builder Overview page, where you can click on the Go To Website Builder button to access the interface.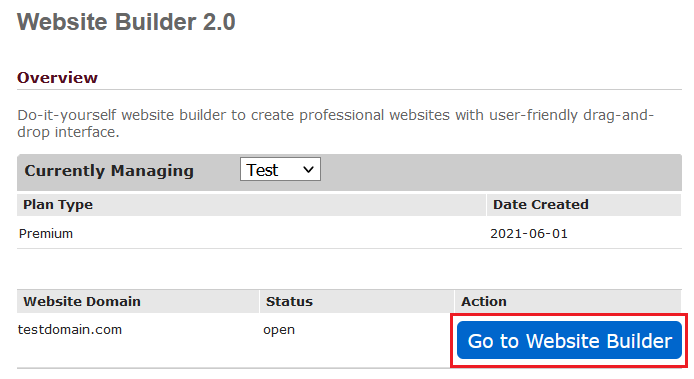 For quick overview of the Website Builder, please follow this link. You can also visit our Website Builder Knowledge Base.