In this article, you can find step-by-step instructions on how to register your website domain and set up your business email with Inc Authority.
In the email you received from Inc Authority regarding your domain and email bundle, click on the Get Started Now link to access the registration form.

Once redirected to the order form, follow the steps below:
Step 1. Enter the domain name you would like to register in the Get Started section and click the search icon.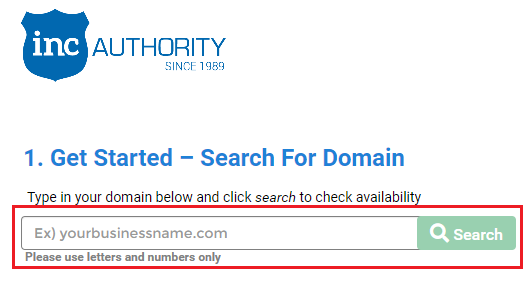 A domain name is the online address of your website. This is what people will type in the web browser to find your business. To learn more about domains and some useful tips for registering a good domain name for your company, please visit this page.
Step 2. The search results will be displayed below the search bar:
a) If the domain name you typed in is available, you will see a green check mark next to it and it will be added to your order.

b) If the domain you searched for is already registered, you will see two arrow icon (use my own domain) button. You will also see alternative suggestions and other domain ideas you can choose from. If you like any of them, click on the shopping cart icon to add them to your order. Alternatively, perform a new search for a different domain.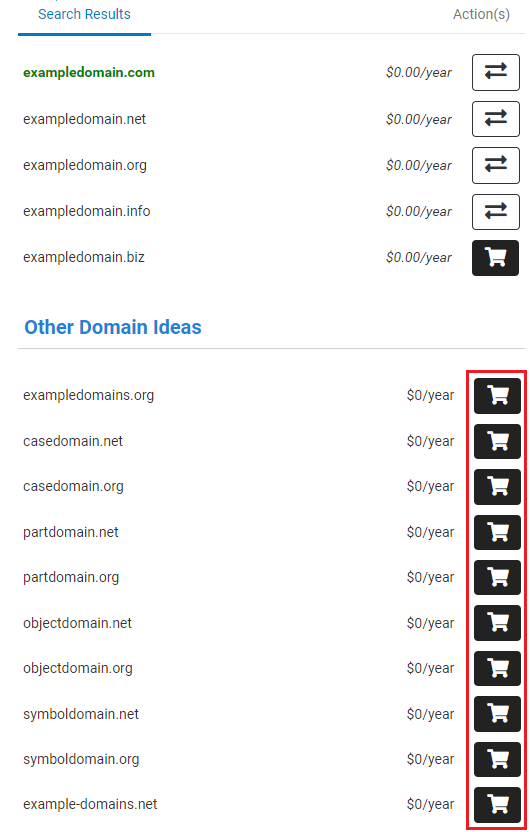 Step 3. Once you've decided on the domain name, click Proceed to Add-ons to continue with the registration process.



Step 4. Under the Add Ons section you can choose if you want to buy additional add-ons for your website (Website Builder and NearMeNow) by clicking on the Add to Cart button. Click on the Learn More button if you want to see additional information about the product and its functionalities.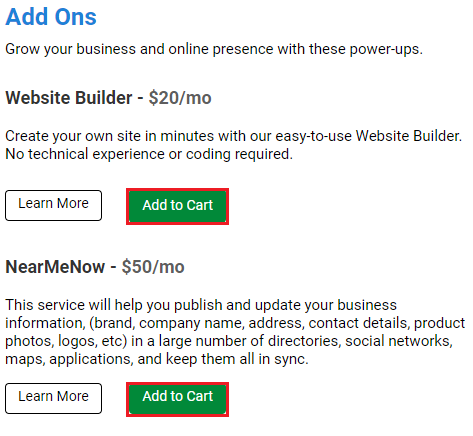 Once ready, click on the Proceed to billing button.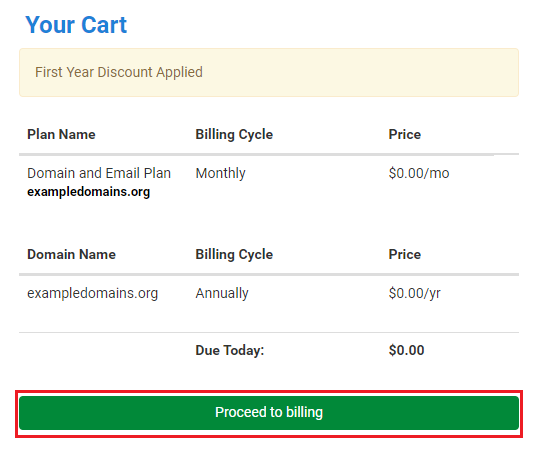 Step 5. Fill in your Contact and Billing Information, set up your account credentials and check the boxes to agree with the terms and conditions. Once completed, click the Submit Order button.

If the order is processed successfully, you will see the Order Summary screen.
You will also receive an email with your SiteControl login credentials. SiteControl is the portal you will use to access and manage your Inc Authority domain name and email services.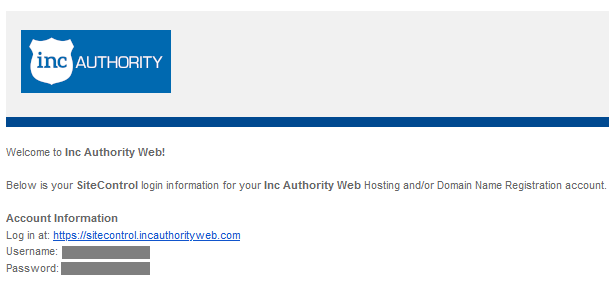 If you have any questions or need further assistance with your Inc Authority domain and email services, feel free to contact us at 1-866-275-5035 or email us at support@incauthorityweb.com.