If you need to further distinguish your 2nd-level domain name, you can use a 3rd-level domain name, such as "products.example.com."

When a 3rd-level domain name points to a subdirectory in your current site, this is referred to as a "subdirectory domain name". Because you already own the 2nd-level domain, you can name the 3rd-level domain portion whatever you wish (assuming no copyright or trademark violation).
---
To create a Subdirectory domain name:
1. Log into SiteControl with your username and password (click for instructions)
2. Click on Website under the Manage Services section.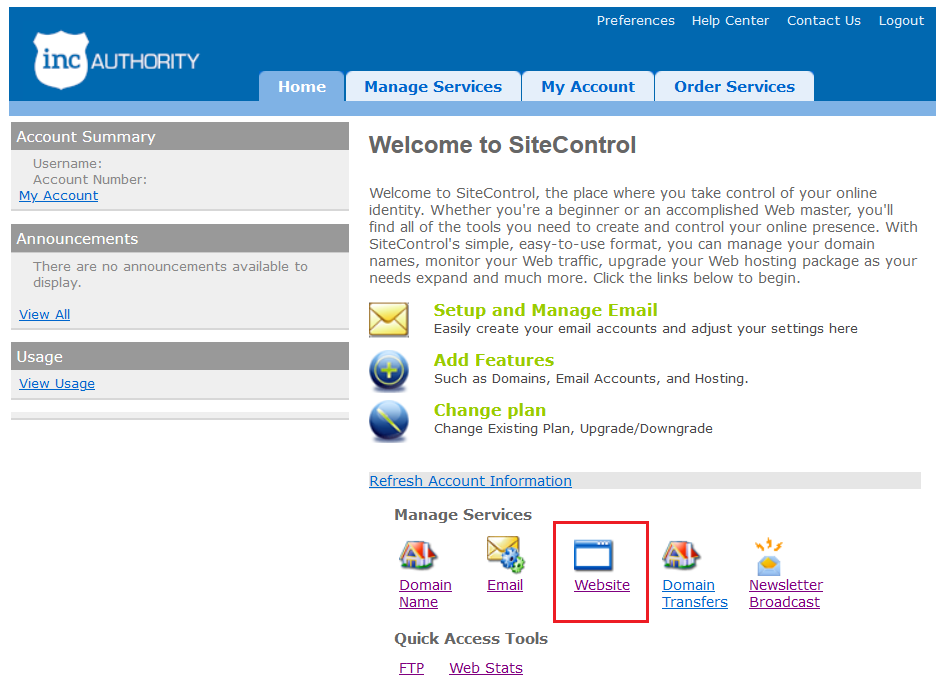 3. Scroll down, find and click the Subdirectory Domains link. You can also click Subdirectory Domains in the left navigation panel.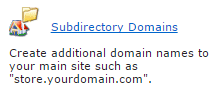 4. Select the proper domain name from the Currently Managing drop-down menu.
5. The Subdirectory Domain Summary page lists any active subdirectory domains that have already been set up for your domain.
6. In the Subdirectory Domains page click Add Subdirectory Domain.

7. Carefully review the restrictions and information about any additional fees that may apply. Enter the name of the subdirectory domain you want to create in the Subdirectory Name field and click Add.
Note: If you are using foreign name servers for the domain you are adding the subdomain, you would have to add an A records to them:
Source: example.example.tld
Destination: XXX.XXX.XXX.XXX (Your web hosting IP)
If the domain points to our name servers, the DNS record will be automatically updated/created by the system.
---
Where to upload my files once I have created my subdomain?
Once the Subdirectory Domain is created and the DNS records have propagated, in order to start uploading files to it, you would first need to connect to your webhosting via FTP.


Navigate to web/ (for Linux), there you would see the name of the subdirectory that you have created in Step 7. In our example, the subdirectory is called sub-example. Navigate to your subdirectory and upload files there.