Note: The option is available only in the 32-bit version of Internet Explorer.
To open SharePoint 2013 Documents Library in Windows Explorer:
SharePoint must be added to Local intranet in Internet Explorer. To add your SharePoint site: open Internet Explorer > Internet Options > Security > Local intranet > click on the Sites button > Advanced > add the website to the zone. Reload Internet Explorer to take effect.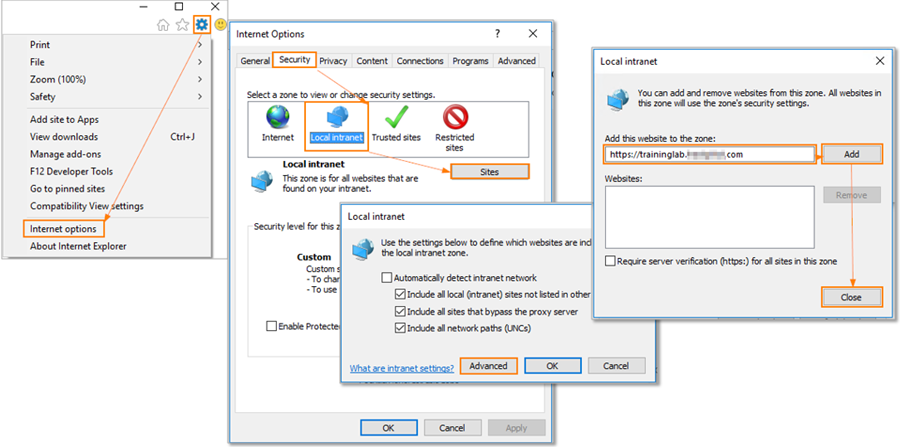 In your web browser, open SharePoint Document Library.
Choose Library and then click Open with Explorer in the Connect & Export section.
.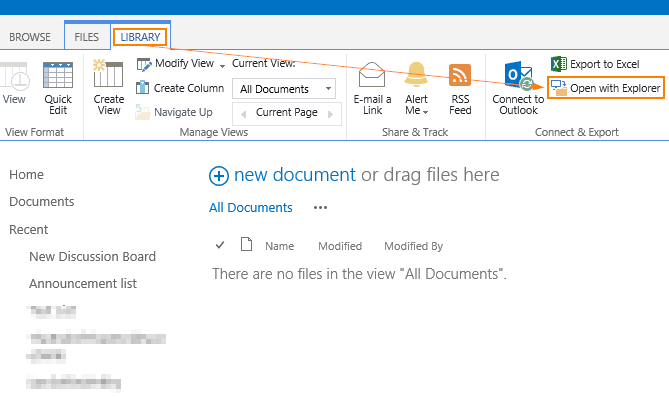 3. Enter your username and password in the dialog box that pops up.
4. Windows Explorer window will open, showing you the files in the library you have chosen.
Note: SharePoint Document Library location depends on your SharePoint website structure.