SharePoint 2013 gives you the option to allow people outside your Exchange account access your SharePoint site. You can grant them the necessary access permissions just as you can for existing Exchange users.
To add a SharePoint-only user:
Log in to your CONTROL PANEL.
Navigate to Services > SharePoint.
Click Create User, and fill in the necessary fields. This will create a new SharePoint-only user, if Services boxes are not checked.
Click Create.
To grant access permissions:
1. Log in to your SharePoint site.
2. Navigate to Settings > Site Settings > Site Permissions.
.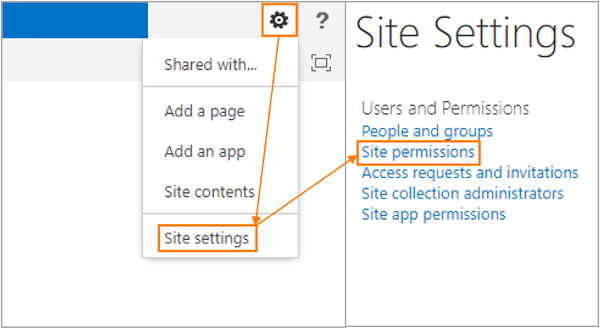 3. Select Grant Permissions.
.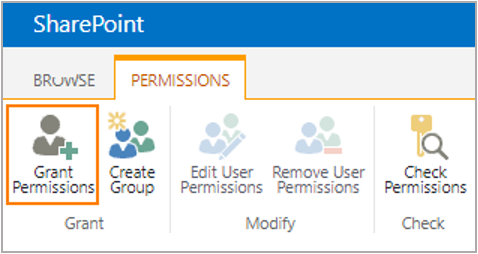 4. In the pop-up window, you can add users by typing their email addresses into the Users field.
By clicking Show options, you can specify permission level or SharePoint Group and disable the Send an email invitation option.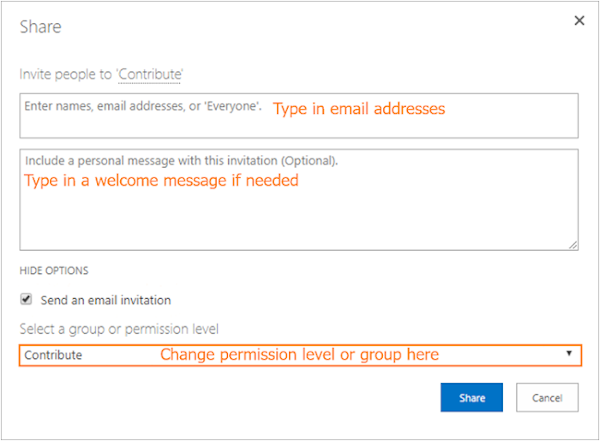 .